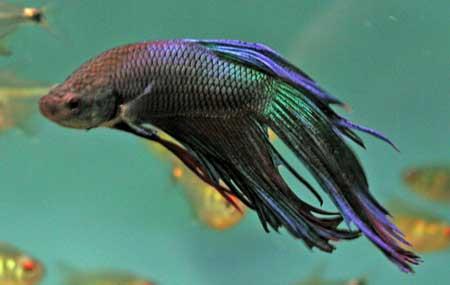 Blue Siamese Fighter
The Tropical Ark welcomes you to its Web Site! The Tropical Ark was set up in 2007 to meet the growing demand of tropical fish owners disposing of their pet fish safely and humanly by passing on thier fish for a small donation to people who cannot afford the high prices that are charged in various Pet and Aquatic stores.
Based in Arkwright Town, Derbyshire, the owner Melvyn Bramwell will take your unwanted tropical fish off your hands if you decide that you no longer wish to continue with your hobby. These will then be kept in quarenteen for a period of time and then be offered to people who are interested in the hobby for a small donation, thus you can be certain that your tropical fish will not end up down a sewer someplace or in a parks pond or canal as is sometimes the case.
You can contact us on 01246 275296 anytime between 9am and 5pm, please do not ring after these times we do need some quiet time! You can also contact us via e-mail
Powered by WebRing.
Some of our typical Residents.